Florida Keys Jack Crevalle Fishing
Lower Keys and Key West Jack Crevalle Fishing Charters
The bruisers of the flats and nearshore waters, jack crevalles are pound-for-pound one of the hardest fighting fish you'll ever encounter!
An absolute blast to catch on our Key West and lower Keys fishing charters, they are plentiful in the Florida Keys and are a TON of fun to battle on light tackle or fly!
Best Time of Year to Catch Jacks in the Lower Keys and Key West
Cousins to the highly sought after permit and pompano, Jack Crevalles are plentiful in the waters surrounding Key West and the lower keys year-round. They frequent the many bridges and wreckes of the lower keys as well as the channels and flats.
While many other Florida Keys species are seasonal, jacks can be caught on our lower keys fishing charters can be caught any time of the year! This makes them an exceptional and reliable target in our area.
Fishing the Lower Keys for Jack Crevalles with Capt. Craig
When rod-bending action is the name of the game, Capt. Craig knows how keep you on the fish. And hooking up to a jack crevalle on light tackle or fly will test your fish fighting prowess to the max.
Typically under 10 pounds, jacks hit hard, pull harder and exhibit drag-screaming bursts of speed! Adults and kids alike love testing their skills against these fish!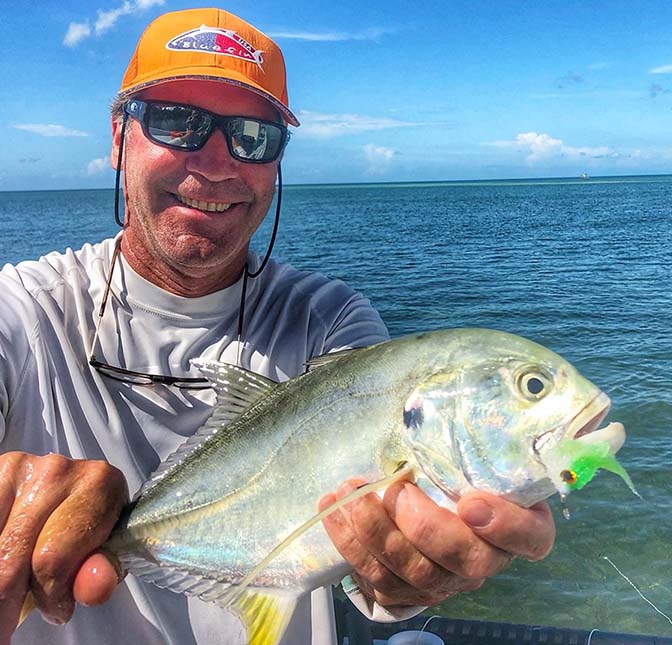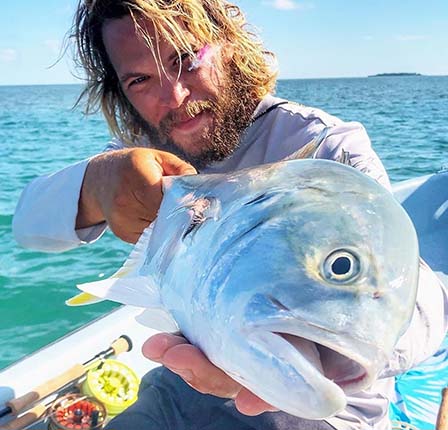 ADVENTURES
starting at $400
From half to full-day fishing charters & adventure tours on the waters of the Lower Florida Keys – We've got you covered!
HEAR WHAT OUR CUSTOMERS SAY!
"Captain Craig with Goliath Charters is the premier captain of the keys! Every trip out with his charter has been an absolute blast. Bucket list catches , drag screaming action, and expert knowledge are what makes Captain Craig the gold standard of Charter Captains."
"I am still buzzing from an absolutely amazing guided trip with an extremely knowledgeable and personable captain that offers the coolest experience in catching dinosaurs. if you're interested in fishing the florida keys in the most memorable way do not hesitate to book Capt Craig Clopper!"