Florida Keys Tarpon Fishing Charters
Lower Keys and Key West Tarpon Fishing Charters
Tarpon are one of the most sought after gamefish species on the planet and if you've ever hooked one, you know exactly why!
From the initial hookup, the breathtaking jumps and drag-screaming runs there is no better show on earth!
Best Time of Year for Lower Keys Tarpon
Tarpon fishing charters are popular in Key West and the Lower Florida Keys just about year-round, however the Spring time is when the annual tarpon migration happens in the keys and the ADULTS come out to play
From mid-March through the end of June, big numbers of "Silver Kings" move into the waters surrounding the Keys, before their annual migrations up both coasts. And this is when the Florida Keys become ground-zero for the greatest show on earth!
Lower Keys Tarpon Charters with Capt. Craig
Capt. Craig Clopper of Goliath Charters of Key West loves to put his clients on tarpon, whether they're the smaller juvenile fish or the big females of Spring! From fishing mangrove shorelines, poling the flats or drifting live bait near the numerous lower keys bridges (day or night) – a Key West tarpon charter is a trip you won't forget!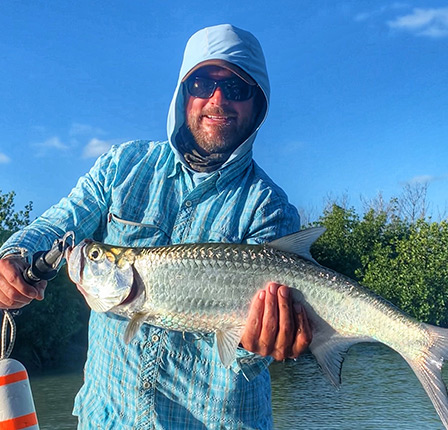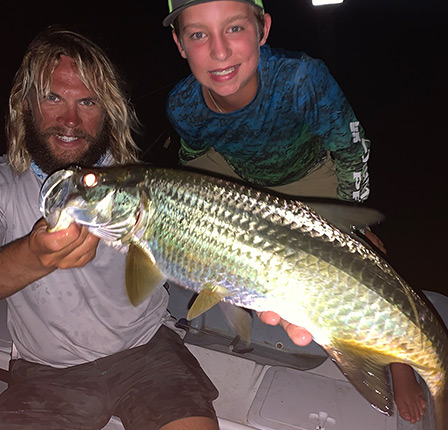 ADVENTURES
starting at $400
From half to full-day fishing charters & adventure tours on the waters of the Lower Florida Keys – We've got you covered!
HEAR WHAT OUR CUSTOMERS SAY!
"Captain Craig with Goliath Charters is the premier captain of the keys! Every trip out with his charter has been an absolute blast. Bucket list catches , drag screaming action, and expert knowledge are what makes Captain Craig the gold standard of Charter Captains."
"I am still buzzing from an absolutely amazing guided trip with an extremely knowledgeable and personable captain that offers the coolest experience in catching dinosaurs. if you're interested in fishing the florida keys in the most memorable way do not hesitate to book Capt Craig Clopper!"